A musical meditation on Psalm 103 ("Bless the Lord, O my soul"), the Orthodox Vesperal Psalm, and a reflection on God's glory revealed in creation.
Project description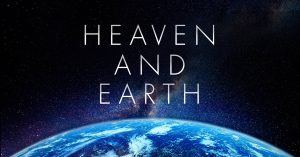 To celebrate the 2012 discovery by nuclear scientists of the Higgs boson six very different Orthodox composers were brought together by Richard Barrett, artistic director, the Saint John of Damascus Society, and challenged to take the vesperal psalm, which praises God's created order from the very big to the very small, and to collaborate on a composition.
Cappella Romana premiered Heaven and Earth: A Song of Creation (Part of The Psalm 103 Project) at its Seattle and Portland performances on October 12, 13, and 14, 2018. Click here for concert details.
Click here to watch the pre-concert talk and discussion with John Michael Boyer (Cappella Romana) and Richard Barrett (Psalm 103 Project).
Click here for the section composed by Richard Toensing: May the glory of the Lord endure to the Ages . . . Alleluia.
Click here for reflections on Richard Toensing's section by Richard Barrett.